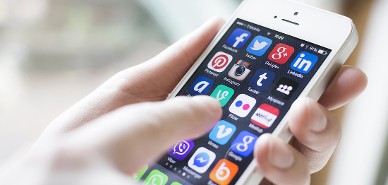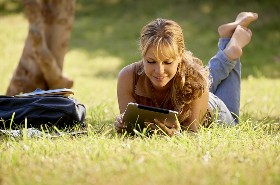 Frequently Asked Questions
We try to anticipate questions you might have about our service and provide the answers here. If you need additional information send email to itunes.express@gmail.com.
What is the service you provide?

A. We specialize in the electronic delivery of United States gift cards. In other words, if you purchase a gift card from us, it is conveniently emailed to you no matter where you are.
Why should I buy from you guys?

A. We have been in this business since 2007 as an eBay powerseller. We know what we are doing, and we have the experience to resolve any problems that may occur or answer any questions you may have. You, the customer, is our top priority!
Are your gift cards legit?

A. YES! This is probably the most concerning question as a buyer you may have. There are many frauds out there who will sell you cards at lower prices. Do not fall for it! These cards are usually bought with stolen credit cards or hacked PayPal accounts. The cards will seem to work initially, but once the bank detects fraud, your iTunes account, PSN account, Google account, etc. could get frozen and you will lose access to ALL of your content. Do not let that happen to you. All of our cards are purchased with legitimate funds at authorized retail locations right here in the United States.
A. Your code will be sent via email. Whatever email address you provide to PayPal, will be the address that we send it.
A. This is a great question and can be a little confusing. You will most likely get your code within minutes of your purchase. However, this is only true during the hours of 9:00 AM to Midnight USA Eastern Time. This is the same time zone as New York. Since this is not an automated system, an actual human intiates the process to email your code. The humans that work here, go to sleep at midnight. :)
Does that mean I cannot buy from you after midnight?

A. No! For your convenience, you may purchase anytime from our website; 24 hours/day, 7 days/week, 365 days/year. However, the delivery of your code will not take place until about 9 AM the next day.
Why not just automate your system?

A. We did have an automated system in our early years. However, too many fraudulent buyers out there ruined it for everyone. We decided the best way to keep this service running was to have actual people monitor the purchases and send out the emails with the codes. We also found that this drastically improves customer support when problems arise. With automated systems, human interaction is minimal and therefore, those who use automated systems tend to have lackluster customer support.
I have been a customer of yours since 2007. What happened to your other website: itunes-express.web.officelive.com ?

A. When we made that website, we did not really think it would get as popular as it did. It was really created just to move our regular eBay customers away from eBay to get cheaper prices on our gift cards. You, our loyal customers, spread the word about us and the site boomed! The Office Live websites were free, and unfortunately, Microsoft decided to stop supporting that portion of their business. So now we own the domains itunes-express.biz and aescards.com.
What the heck does AES stand for?

A. It's just the founder's initials. :)
I made a purchase, and an hour has past. I never got my code in my email. What's the problem?

A. There could be a number of issues. The most common problem is that our email went to SPAM. Check your spam or junk folders. Also, try adding itunes.express@gmail.com to your contacts. If you still do not find it, find out what time it is in New York. If it is past midnight, you will have to wait until we reopen at 9AM. You may use one of the methods on our Contact Us page to get a hold of someone to help you if you still have problems receiving your purchase.